Three shades of white
Choose the right color for your tooth
After twenty years of experience in offering the Smile Design service with dental veneers, I can now say that I am proud de be able to distinguish certain trends in our patient's preferences. When we discover what each person is looking for in an optimized smile, we must then determine which color will be ideal for them. While on the topic of the different shades of white, we can most certainly appreciate the differences in appearance that some whites offer. Over time, I have identified three shades of white that represent the majority of Smile Designs that are made at Spa Dentaire Laurier.
The discussions that lead to a patient's final choice of white are fundamental in the process, it is important to know that the color of the porcelain chosen will change very little for the next 30 years in the majority of patients.
How can my team and I achieve a specific shade of white? The most important factors are the color choice of the porcelain itself and its level of translucency. Another factor to consider is the color of the glue that is used to fix the veneer, which can go from a very opaque white to a very warm color. The last factor is the color of the tooth under the dental veneer. For example, with a patient with dark teeth, I would tend to take a whiter porcelain and a white and opaque glue.
What nuance to choose for your smile?
This is the color that I chose for my smile. When working with a patient to choose their shade, I always ask: "Do you want a whiter smile than mine or not? ". The Natural choice represents 40% of our new smiles. It is also generally the result that is obtained without dental veneers, but with orthodontics and teeth whitening.
This very popular choice at our clinic can still be considered natural, but less so for patients over 60 years old. In an urban environment like ours, the Mile-End neighborhood in Montreal, this is a very popular end result that accounts for 40% of patients' choices.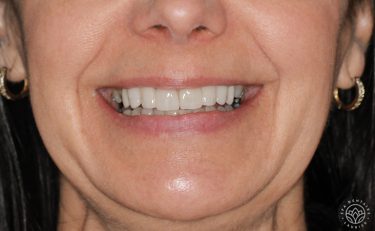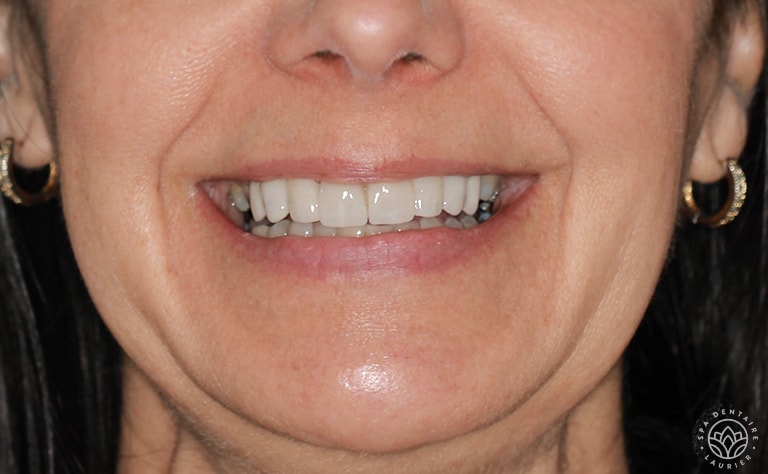 The name of this white speaks for itself. This is definitely not a choice that is made to get a natural look. It is the perfect look for some people as you can see in the photo below. It represents 10% of our patients' choices.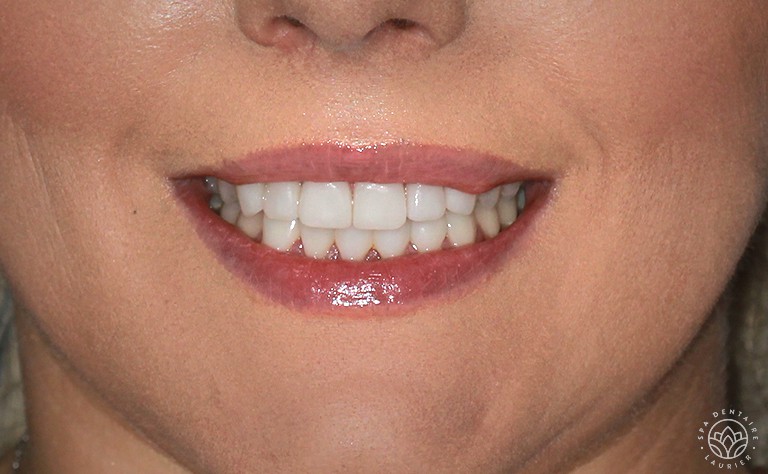 While these observations are anecdotal, I hope they can still guide you if one day you find yourself in front of this decision.