Five Ways to Transform Your Smile
Thanks to porcelain veneers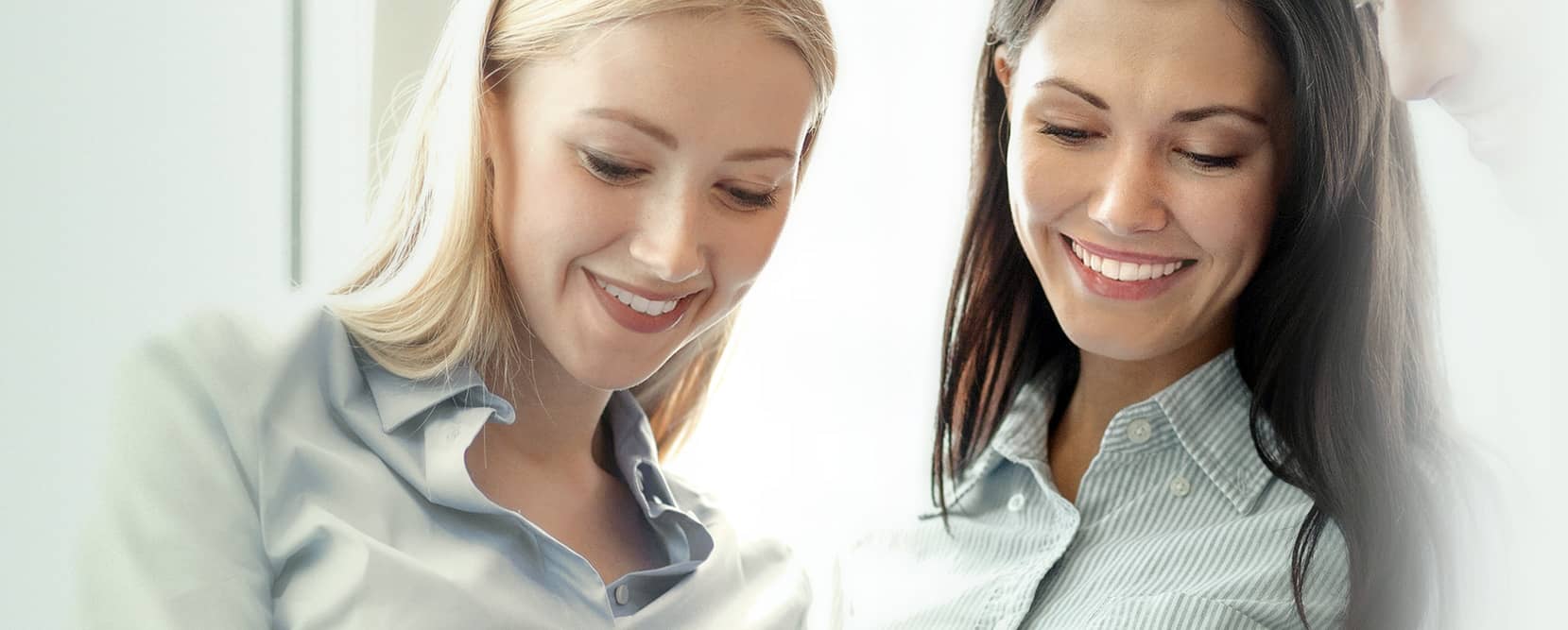 If you are not satisfied with your smile, this may be the time to consider cosmetic dentistry and a Smile Design treatment with dental veneers to improve it.
According to the American Academy of Cosmetic Dentistry, most Americans believe that a beautiful smile offers social benefits as well as increased self-confidence. Some studies even show that it can make you look smarter!
Get a new smile and improve your quality of life. Talk to your dentist about porcelain veneers.
Porcelain veneers can improve your smile in several ways:
If your teeth are stained, the veneers can cover them. Teeth whitening has its limits, especially for dark tooth colors.
If you want teeth whiter than the color of your natural teeth, porcelain veneers may be the solution.
If your teeth are cracked, porcelain veneers can cover the cracks.
If your teeth are chipped, porcelain veneers can cover up the damage.
If your teeth are not as straight as you would like them to be, and orthodontics are not for you, veneers could give you a straight smile in a fraction of the time.
How do porcelain veneers work?
The veneers are shells of thin translucent porcelain paper that have the same luster as a natural tooth. They are permanently bonded, just over your existing teeth.
Before treating your natural teeth, your dentist will do a smile simulation so you can see what your smile will look like after the procedure. It is only you are fully satisfied that the veneers will be glued to the dental surface that was prepared for permanent adhesion.
With proper care and regular visits to the dentist for exams and cleanings, veneers can last for many years.
Free initial consultation
Would you like to know more about dental veneers? Contact your dentist at the Spa Dentaire Laurier located in Montreal to find out if porcelain dental veneers are right for you!
Take advantage of our free consultation offer now! This free consultation (valued at $ 250) includes a meeting with Dr. Comeau, who will give you his opinion on your dental situation based on his analysis of a panoramic x-ray. If a smile simulation proves necessary, it will be offered, free of charge, during a second appointment.
Don't hide your smile anymore! Book an appointment by clicking on this link: Free initial consultation; or call us at: (514) 273-3818.