Your cosmetic preview
Get a FREE preview of your smile in just 30 minutes!
Perfect for those interested in improving their smile but want to get a preview of what would be the end result before they commit to the procedure. It only takes 30 minutes.
Awesome consult – I wanted to walk you through my discovery process and how I help my patients see the possibilities instead of just talking about options.
This patient is not happy with the unevenness of her smile or the color of her teeth. She want to know what her options are.
Often times the best solution is to go into invisible aligners first and then veneers afterwards.
Other times, patients do not want to go through invisible aligners first. When the goal is to widen the arch and also change the color and the shape of the teeth, sometimes this can be done with porcelain alone.
This is where my "Cosmetic preview" process can be really helpful. It allows the patient to preview their new smile while allowing me to see what the options are.
Our initial consultation takes only 30 minutes of your time. At that moment, I can use a composite resin material to sculpt a new smile on top of your own teeth allowing you to see the possibilities.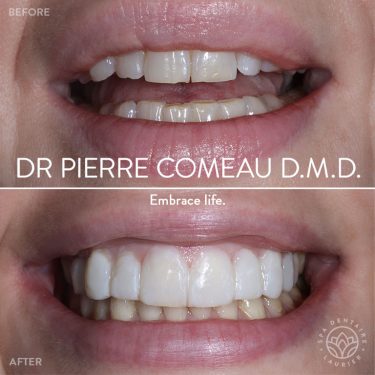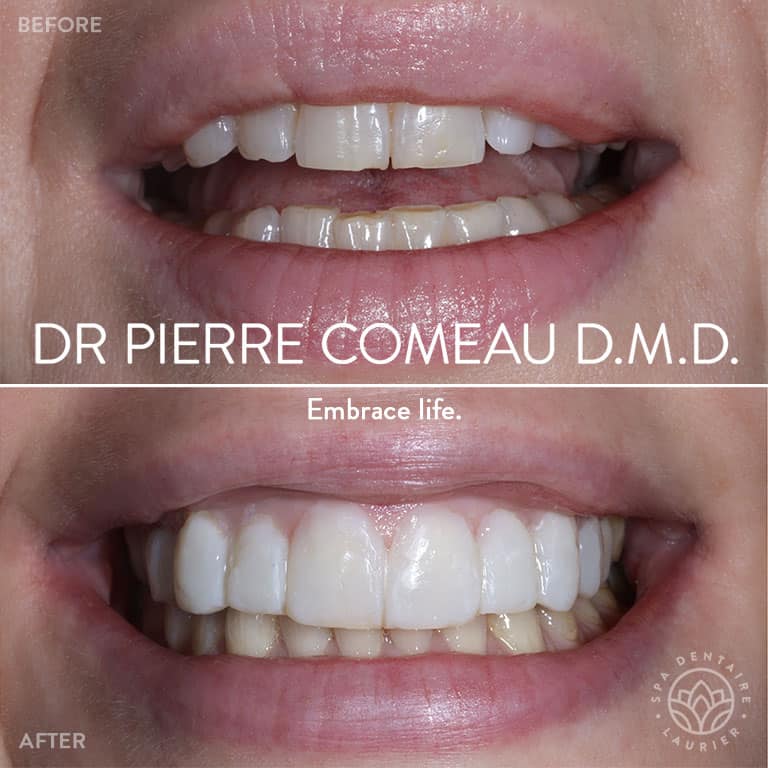 This is the "Smile Simulation" completed showing a much brighter and fuller smile. It only took 30 minutes! During her initial consultation with me.
Instead of spending an hour talking about what veneers are… I'd much rather spend 30 minutes showing her the power of a confident smile.
This is a very rough idea of what can be done using a liquid flowable composite. The final porcelain will look much better!
Our plan here is to place 6 porcelain veneers on top of her teeth to widen and brighten her smile. But remember… it's not about the teeth, it's about building CONFIDENCE!
---